---
MUHAMMADU BUHARI might leave office without any legacy – Bakare
Written by wave FM on November 2, 2020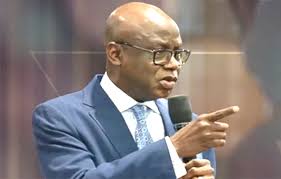 Founder of the Citadel Global Church, TUNDE BAKARE, says President MUHAMMADU BUHARI may end up not leaving any legacy behind after ruling Nigeria as a military and democratically elected President.
BAKARE, BUHARI'S running mate for the 2011 presidential election, charged the President to work hard on the legacy that would outlive him.
The cleric said though BUHARI still has enough time to rewrite his name on the sands of time, he is surrounded by a group of bad councillors.
Pastor BAKARE, alleged that bad advisers have prevented the President from seeing and acting on the realities in Nigerian streets.
---
Reader's opinions
---