---
26 ARMY OFFICERS TEST POSITIVE FOR COVID-19 FOLLOWING DEATH OF GENERAL OFFICER COMMANDING 6 DIVISION PORT HARCOURT, MAJOR GENERAL JOHNSON IREFIN
Written by wave FM on December 14, 2020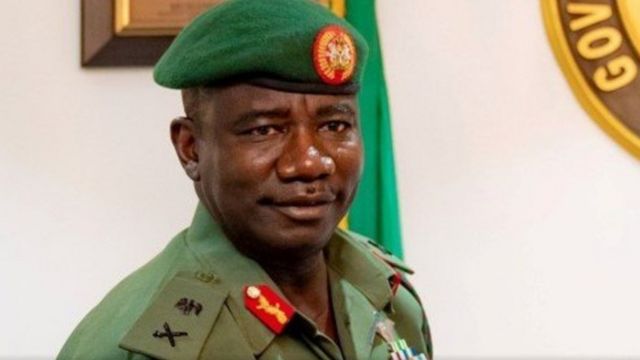 The Nigerian Army has confirmed that 26 personnel tested positive for COVID-19 following the death of the General Officer Commanding (GOC) 6 Division Port Harcourt, Major GeneralJOHNSON IREFIN.
The Acting Director, Army Public Relations, Brigadier General SAGIR MUSA, made this known in a statement on Sunday in Abuja.
General MUSA disclosed that a total of 417 personnel had so far been tested as at Sunday in line with the directive of the Chief of Army Staff that all officers who attended the just concluded COAS conference be isolated and tested.
The army spokesperson noted that out of 417 personnel tested so far, 26 were confirmed positive cases, while all officers and soldiers working at the Army Headquarters were being tested.
---
Reader's opinions
---